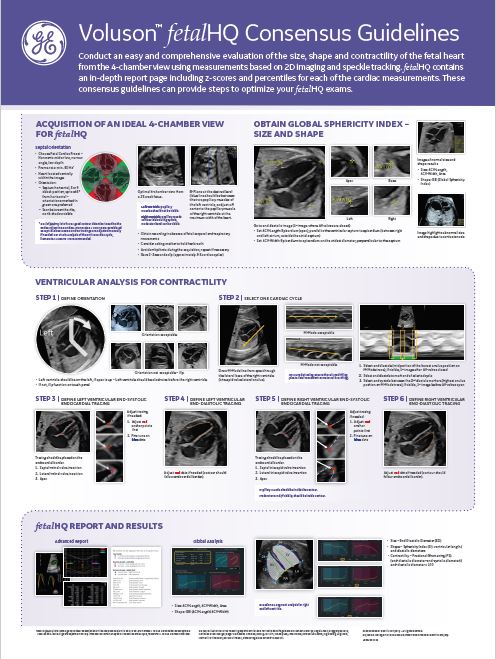 Oct 7. 2020
Voluson™ fetalHQ Consensus Guidelines
Voluson™ fetalHQ Consensus Guidelines
Conduct an easy and comprehensive evaluation of the size, shape and contractility of the fetal heart
from the 4-chamber view using measurements based on 2D imaging and speckle tracking. fetalHQ contains
an in-depth report page including z-scores and percentiles for each of the cardiac measurements. These
consensus guidelines can provide steps to optimize your fetalHQ exams.