GE Vscan Access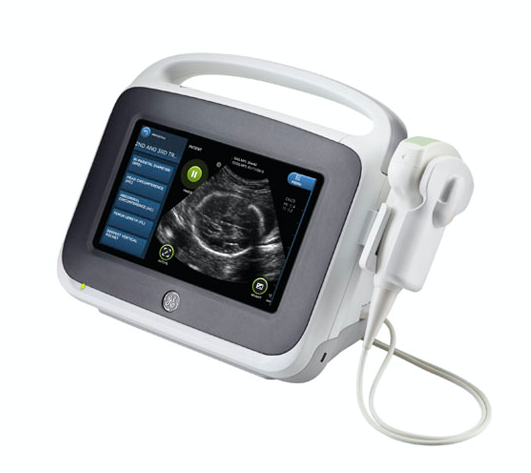 Maternal and newborn health remains one of the most pressing priorities
Vscan AccessTM is an innovative ultrasound device designed to help primary health workers assess pregnancy risks early and expand quality care to mothers who need it most.
A breakthrough in appropriate technology
Simplicity
Making Vscan Access easy to learn and use is at the heart of the design.
Durability
Weighing less than 2 kilograms, Vscan Access is made to move and built to last in tough environments.1
Clinical Utility
Vscan Access has innovative apps for education.
Affordability
Attractive price with wide range of application.
With Vscan Access, doctors, nurses, midwives and paramedics have the means to :
Conduct examinations that may result in the early detection of potentially life-threatening pregnancy complications
Estimate gestational age and delivery date to help better plan and manage deliveries compared to manual exam methods 
Guide the critical "keep or refer" decisions
Reference:
1. Refer to the Vscan Access User Manual for supported environmental conditions.