GE Voluson SWIFT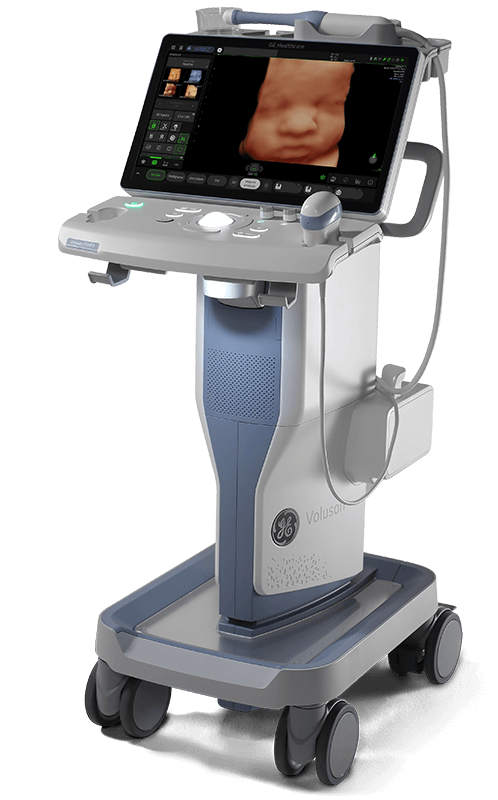 ARTIFICIAL INTELLIGENCE (AI Technology)
Voluson™ SWIFT is changing everything with powerful AI tools for obstetric imaging. Enhance efficiency and improve consistency with SonoLyst, a suite of AI tools that automatically identify fetal anatomy seen on standard views. Using SonoCNS an Edison AI deep learning technology simplifies assessment of the fetal brain.
This Changes Everything

Introducing SonoLyst
SonoLystIR
Simply scan then freeze and SonoLystIR (Image Recognition) does the rest. SonoLystIR identifies the anatomy visualized, checks it off the list and can initiate annotations or measurements. Confirm, and data is entered into the Scan Assistant checklist and report.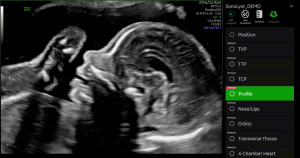 SonoLystX
Build and refine your skills with SonoLystX your virtual, on-board ultrasound expert. Using AI the system compares the image or view acquired to standard criteria accepted by experts to ensure it meets the accepted clinical standards. Ideal for teaching and training, progress can be monitored for quality assurance to ensure the highest quality imaging standards and consistency.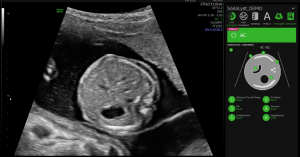 SONO-AUTOMATION
Let's face it – you're busy. Voluson™ SWIFT is designed to help remove some of the obstacles that consistently slow you down. With easy-to-use automation tools you can streamline your workflow, decrease exam complexity and increase consistency. Sono-Automation technologies help improve reproducibility of obstetric and gynecologic exams, helping you move through your busy schedule and focus on what's important – your patients.